Organizational development
Organizational development is the method of making organizations more apt to evolve making better use of an environment in constant motion. Faced with changes in an unstable market, organizations were required to cope ... but now they must be pro-active, flexible and anticipate their strategy. They are so-called "learning organizations".

For whom?
Organizations, whether public, private or governmental, for-profit or not, are considered living organisms, so in constant development.


How?
Our approach works just as well on the efficiency of organizational systems as on the staff that run them. The focus is oriented toward the management system, human resources, communication systems, interpersonal relationships, vision, values ​​and goals of the organization.


Example of a team coaching process :
Creating an efficient team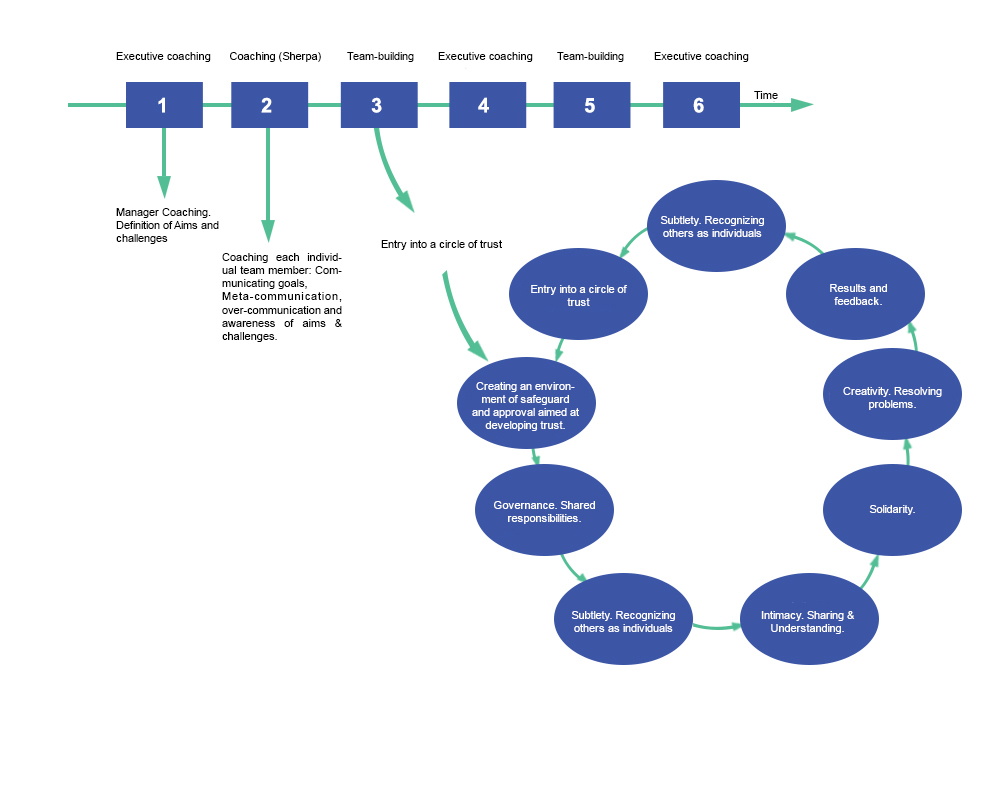 (Click to enlarge)